Home
Welcome to the 4RKids Foundation, Inc.!
In 2003, a small group of parents and educators of children and adults with special needs recognized the demand for more services and opportunities for these individuals in Garfield and surrounding counties of northwest Oklahoma.  They created the 4RKids Foundation to provide opportunities.
 We are proud to be a United Way CFC Agency – CFC #81219.
Our Mission at 4RKids:
• To promote community awareness of  individuals developmental disabilities
• To provide vocational, educational, and social/recreational opportunities for children and adults with special needs in northwest Oklahoma
We pursue these goals in a number of ways, but most visibly in three enterprises:
The 2nd Story Gift Shops
The 2nd Story Employment Center

Check out our 4RKids Newsletter Spring 2015.
Come join us at the Annual 4RKids Walk/Run!
This year's annual walk will be on Friday evening September 5, 2014 on the square in downtown Enid! The event will be from 5:00-9:00 p.m. The Walk begins at 6:30 p.m. and the Run begins at 7:30 p.m.
Each year we usually host the Walk 4RKids inside the stadium of the David Allen Memorial Ballpark in downtown Enid…
This year we're changing everything!
The 2014 Walk/Run will take place on the downtown square and will be held in conjunction with First Friday!  Now in it's 12th year, this all-inclusive community event is our largest annual fundraiser.
The Walk 4RKids is a symbolic lap that will be made around a couple of blocks downtown in honor of all individuals with disabilities.  Throughout the evening we will be hosting vendor booths, delicious food, a zip line & an inflatable bouncy house.  All of these fun activities will be in addition to all of the fantastic things planned for First Friday!
Individuals start forming teams months before the walk.  These teams are often in support of a developmentally disabled friend or family member.  Teams raise money to donate to the 4RKids Foundation.  Prizes are awarded for teams raising the most money in several categories.  On the day of the Walk 4RKids, teams gather together and make the symbolic lap.  Teams make banners, decorate bikes and wagons and even sport special team shirts to honor their teammates in a wonderful celebration of the abilities all people possess.
Teams — both individual and corporate — are already forming!   Click here for the 2014 Team Packet!   Teams can register online.  Make sure you let us know when you collect money for your team so we can update the information online.  Contact us today to find out how you can become involved!
Need help with collecting donations?   Click here for a fun Team Donation Sheet!
Interested in having a booth at our event?  Click here for the Vendor Application!
Click the button below to register for the Walk 4RKids online!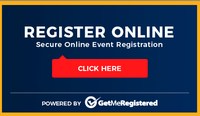 For more information, contact us at:
4RKids Foundation, Inc. 710 Overland Trail Enid, OK  73703 580-237-7890 4rkids@suddenlink.net   The 4RKids Foundation is a non-profit, 501(c)(3) organization formed in Enid, OK, in 2003.
Did you know that when you shop on Amazon.com you can help us support individuals with special needs? With every purchase made on Amazon.com, they will donate a portion of the proceeds to the 4RKids Foundation!